Yesterday a nice young man came in to the shop and wanted to know some of the basics of backpacking. We are known for helping backpackers and giving pack shakedowns, but what about someone who doesn't know anything about backpacking? This blog post is going to reveal some of the most basic things we help beginner backpackers with. These things will also be covered in our backpacking class the weekend of June 2nd. If any of these topics interest you, or backpacking in general interests you, you should definitely sign up for our class!
What to put in your pack
You can Google all day long about backpacking and gear, but it helps to have a one on one session with an expert who can show you how things work and why they are important. For example, I have met several people who never even thought about bringing a water filter because they didn't think they needed one. A water filter on the Appalachian Trail is super important. It is also good to know what a person's goal is going to be on the trail. Are they just wanting to go out for one night? Are they hiking in the Summer or Winter? There are many different gear options and not everyone is going to enjoy the same pieces of equipment. I'm sure you've heard the term "ultralight" before. This has become almost an obsession for long distance hikers. It is not wise for a beginner backpacker to try to get ultralight gear right away. It takes skills and knowledge to learn the ways of ultralight backpacking and it's not for everyone.
How to pack your pack
Packing a pack is somewhat of an art. You may know the general recommendations for packing a pack, but it really helps having someone show you. Generally, you'll want lighter items on the bottom, such as sleeping bag and clothes. In the middle, close to your back, you'll want heavier items, like food and your stove. On the top, I like to keep food so I can access it easily throughout the day.
How to adjust your pack
Many hikers come into the shop and right off the bat, you can tell if their pack is adjusted properly. Packs have  many different straps and buckles, and it can be confusing trying to make it fit. We are familiar with all kinds of packs and know how to adjust the various straps to make a pack fit a person well. If you do not have a pack, we can fit you and help you pick a pack that is going to be the most comfortable for you. A pack is something you really need to try on before buying.
Fitting shoes
Again, this is something you definitely  need to try on before buying. We have all kinds of shoe brands and we know how each of them are supposed to fit. Whether you have wide feet, small feet, or sore feet, we can show you what shoes will work best for you. We also know a few other tricks with socks, laces, and inserts that can help you. We also know the pains of blisters and we have a few recommendation to avoid them, and take care of them. Your feet are so important while hiking and we want to make sure you take care of your own feet!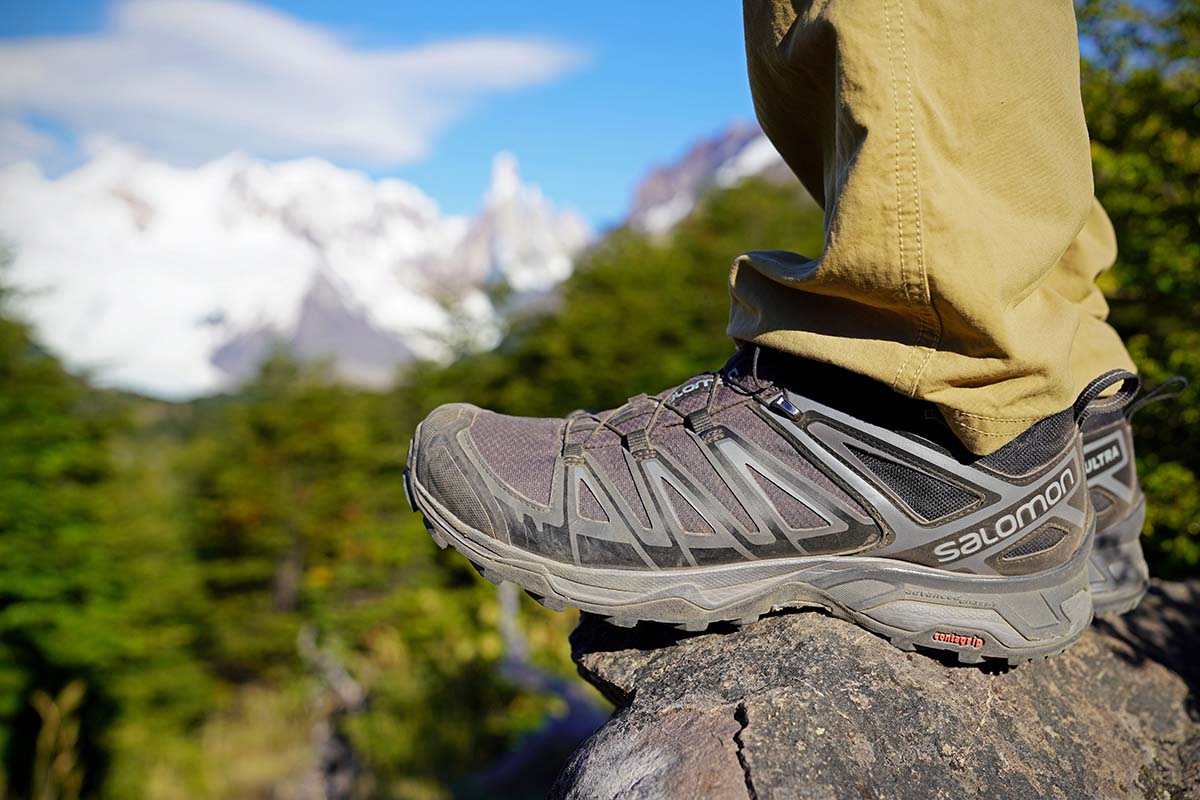 Hiking logistics
The staff here have all done quite a bit of hiking. Most of us have thru hiked at least the Appalachian Trail and some other long distance trails! We have experienced firsthand what long distance hiking is all about. We can help other beginner hikers with logistics of the trail. Whether it be how many days of food you should carry or how to do a mail drop. We know all the options and can help you figure out your options as well.
The best thing to do to prepare for a beginner hike is to just come up to the shop and say hey. We love helping beginner hikers with gear for their first trip. Our backpacking class will definitely be a good time to get started with hiking, or maybe just to learn a few new things. We will not only give each person one on one time with figuring out gear and questions, but we will also have a presentation that covers basics of backpacking, what to expect, leave no trace principles, and more! If you can't make it to the class, definitely come by another time because we would love to help you!